Bancroft Capital Introduces Second Class of Veteran Training Program Candidates
Posted: September 23, 2019
Bancroft Capital is honored to introduce its newest class of Veteran Training Program candidates. Kenner Broullire and Ahmad Smith have been accepted into Bancroft's 12-month training program placing military veterans alongside financial industry veterans to deliver value-added content to its clients.
Kenner and Ahmad will receive educational support and training as they embark on careers in the financial industry.
"I am humbled to accept Kenner and Ahmad into our training program," said Quinn. "We are committed to using the prosperity afforded us in this industry to positively impact the lives of disabled veterans. We believe our formalized Veteran Training Program makes us unique in the financial services industry."
Kenner Broullire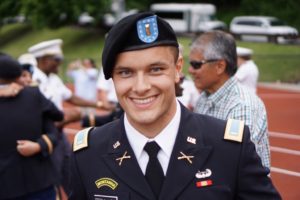 After graduating from the United States Military Academy at West Point in 2017, Kenner served on active duty as a second lieutenant in the Center for Enhanced Performance at West Point. It was his plan and dream to lead American soldiers as an infantry officer in the U.S. Army. During his time as a second lieutenant, he was diagnosed with a degenerative retina disease which causes severe vision impairment and often leads to blindness. This unfortunate diagnosis forced him to end his military career much earlier than anticipated.
Honorably discharged in the fall of 2018, Kenner sought other opportunities to continue representing our great nation. He spent the winter (2018-2019) training at the U.S. Olympic Training Center in Lake Placid, NY as a developmental Skeleton Athlete for the U.S. Bobsled and Skeleton Team. It was after completion of the skeleton season that Kenner attended the Service Academy Career Conference where he discovered Bancroft Capital. Kenner has always enjoyed learning about the financial industry and is eager to begin his professional career in the industry with Bancroft Capital.
"I am incredibly grateful for the opportunity to participate in the Veteran Training Program at Bancroft Capital," expressed Kenner. "It is humbling to be a candidate with an organization that is committed to serving others and that holds such a high standard of character for its employees."
Ahmad Smith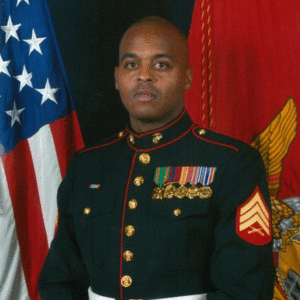 Ahmad joined the Marines at the age of 21 after attending two years of college at Vaughn College of Aeronautics. While looking to build a career in the military he graduated recruit training in Parris Island, SC. Apart from the day his son was born, this was one of the proudest moments of his life.  After years of Military Occupational Specialty Training and field combat training, he was selected to be a part of a task force in the middle east for 7 months. He conducted Maintenance of communications equipment and serving as a Basic Machine Gunner for any ranges and possible patrols that would occur, fulfilling his obligation to duty in the middle east.
After serving as a Communication Electronics Systems maintainer in Camp Pendleton, CA he moved to Brooklyn, NY to serve as an instructor to the reserve staff. After 6 years of intense training and a deployment, the time came to move on to future endeavors due to a spine injury which left him with rods and screws in his lumbar spine. Enjoying every challenge and experience he has endured during his time in the United States Marine Corps, his tour has come to an end.
"I am blessed to be provided the opportunity to be a Candidate in the Veteran Training Program," shared Ahmad. "I never imagined I would be so blessed with an opportunity that will change my life and also the lives of my family, Thank you Bancroft Capital."