Spotlight – Jimmy Nolen
Posted: December 10, 2019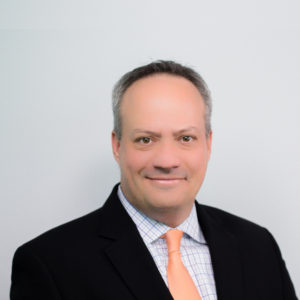 James "Jimmy" Nolen joined Bancroft Capital in September of 2018.  He brings with him close to 25 years of equity trading experience. A former President of the Institutional Traders Association of Philadelphia (ITAP), Jimmy spent the first 19 years of his career at Janney Montgomery Scott before moving on to Drexel Hamilton in 2013 to help build out their Mid-Atlantic presence. Jimmy is tasked with helping to build out the equity execution platform while introducing Bancroft Capital's unique blend of products and services to his clients. Read on to learn more about Jimmy and why he's honored to work at Bancroft Capital.
Hometown
I grew up in the Mt. Airy neighborhood of Philadelphia before moving to Ambler, PA during High School, and I currently live in Jenkintown, PA.
Education
Drexel University
Why did you decide to join the Bancroft Capital team?
In my 25 years in the industry, this is my first chance to build something. The prospect of getting in on the ground floor was particularly appealing.
Tell us about your duties/day-to-day experience at Bancroft Capital.
My colleague, Ray Hally, and I are charged with the day-to-day operations of the equity trading desk. This includes agency execution services, managing participation in both IPO and secondary transactions, and growing our calendar of corporate access events.
Why are you proud to work at Bancroft Capital?
The authenticity of our mission makes me proud. Pairing financial industry veterans with military veterans is a constant reinforcement of why we do what we do here at Bancroft.
What is your greatest professional achievement to date?
I have served as either a Board Member or Officer of the Investment Traders Association of Philadelphia for the better part of the last 2 decades. Helping the Philadelphia trading community not only survive, but thrive in an era of constant change is something I'm truly proud of.
What assets/skills do you bring to your customers?
I like to think that my customers recognize that I am their long-term partner. I am gratified that my clients consider me a trusted advisor.
What's your favorite part about working at Bancroft Capital?
It sounds cliché, but getting to work with this group of people is the best part of being at Bancroft. The mission behind what we do drives us every day. I am inspired by the candidates in our Veteran Training Program and honored to play a part in their growth.
How did you get into the field of finance?
I spent the first 19 years of my career at Janney Montgomery. I started out billing trades and running the back-office operations. That's why I'm excited to be part of the platform here at Bancroft to help the candidates learn the business from the ground up.
Favorite quote(s)?
"An honest man's pillow is his peace of mind."
"Live every week like it's Shark Week."
When you're not working, what are your interests/hobbies?
Spending time with my wife and 3 kids…fair-to-middling golfer…borderline psychotic Eagles fan.