Hazard of External Manipulation
Posted: March 18, 2020
THE INEVITABLE OUTCOME OF MALINVESTMENT, MANIPULATED INTEREST RATES, INCOME DISPARITY, AND OVERWHELMING DEBT
An Economic Meltdown
"In economics, things take longer to happen than you think they will, and then they happen faster than you thought they could." ― Rudiger Dornbusch, economist at the Massachusetts Institute of Technology
Over the last ten to fifteen years we have been subjected to any number of apocalyptic predications as well as the timing of these potential market upheavals. Up to now all of these predictions have not come to pass. That fact has not deterred these prognosticators from alarming market participants at any opportunity to command attention for themselves. One can read about economists, money managers, traders, and financial planners of all types advising us that either recession is just around the corner due to some curve inversion or those that boast that there is no recession in sight due to the fact the stock market is robust and unemployment is at an all-time low.
Read more…
The full article is published in Bancroft Captital's "View from the Bleachers" Newsletter by Larry Morris. For access to the article, please complete the Article Access form on the right.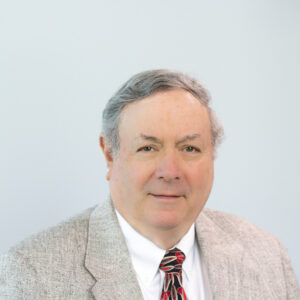 Larry Morris serves as a senior advisor and consultant to Bancroft Capital and managed and built fixed income groups on the east coast while developing effective risk management protocols for those groups for over thirty years. Larry's work with Bancroft has him in the office a few times a week as needed. The rest of the time he considers it, "The View from the Bleachers."
THIS INFORMATION IS BEING PROVIDED FOR INFORMATIONAL PURPOSES ONLY AND SHOULD NOT BE CONSTRUED AS AN OFFER TO SELL OR A SOLICITATION OF AN OFFER TO BUY ANY SECURITIES. NOTHING IN THIS MATERIAL SHOULD BE INTERPRETED AS INVESTMENT, TAX, LEGAL, ACCOUNTING, REGULATORY OR OTHER ADVICE OR AS CREATING A FIDUCIARY RELATIONSHIP. PRODUCT NAMES, COMPANY NAMES AND LOGOS MENTIONED HEREIN ARE TRADEMARKS OR REGISTERED TRADEMARKS OF THEIR RESPECTIVE OWNERS.
UNLESS OTHERWISE SPECIFICALLY STATED, ANY VIEWS OR OPINIONS EXPRESSED HEREIN ARE SOLELY THOSE OF THE INDIVIDUAL AUTHOR AND/OR THE SPECIFIC AREA FROM WHICH IT ORIGINATES AND MAY DIFFER FROM THE VIEWS OR OPINIONS EXPRESSED BY OTHER AREAS OR EMPLOYEES OF BANCROFT CAPITAL, LLC.THE INFORMATION DESCRIBED HEREIN IS TAKEN FROM SOURCES WHICH ARE BELIEVED TO BE RELIABLE, BUT THE ACCURACY AND COMPLETENESS OF SUCH INFORMATION IS NOT GUARANTEED BY US.