Treasury 10YR & DJIA Indicate Market Move
Posted: March 26, 2020
Risk is a four-letter word, but Risk Management is a trader's/portfolio manager's best ally. At some point in our lives, personal financial planning, estate and trust allocations, or every day job obligations, we must attempt to deal with market obstacles that may deter us from our stated objective.
Managing risk is an attempt to decipher complex signals that aid us in decision making. Much like walking through the streets of a new city, risk managers look at the local street signs to determine how to reach one's objective.
Risk management is the identification, evaluation, and prioritization of risks followed by co- ordinated and economical application of resources to minimize, monitor, and control the probability or impact of unfortunate events[1] or to maximize the realization of opportunities. (Wikipedia)
Bond trading is the purchase of a security and the subsequent sale of that security influenced by market conditions. (Wikipedia)
When we combine them both, we have the opportunity, through market dynamics, to reap unimaginable profits. But this fairy tale result is riddled with a dose of reality. To reap these unimaginable profits, we must navigate the pitfalls of market disruptions that may derail our profitable journey and lead us instead into a world of woe and misery. Our roadmap to profitability will be examined from a trader's/risk manager's point of view rather than of an economist's analysis of the subject. We will give some practical application of real-world risk analysis based on current and past market movements rather than a theoretical approach put forth by statisticians. Finally, we will suggest some analytics that may be helpful in determining a practical approach to today's markets (and those volatile markets just around the corner).
Read more…
The full article is published in Bancroft Capital's "View from the Bleachers" Newsletter by Larry Morris. For access to the article, please complete the Article Access form on the right.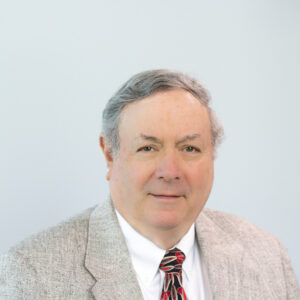 Larry Morris serves as a senior advisor and consultant to Bancroft Capital and managed and built fixed income groups on the east coast while developing effective risk management protocols for those groups for over thirty years. Larry's work with Bancroft has him in the office a few times a week as needed. The rest of the time he considers it, "The View from the Bleachers."
THIS INFORMATION IS BEING PROVIDED FOR INFORMATIONAL PURPOSES ONLY AND SHOULD NOT BE CONSTRUED AS AN OFFER TO SELL OR A SOLICITATION OF AN OFFER TO BUY ANY SECURITIES. NOTHING IN THIS MATERIAL SHOULD BE INTERPRETED AS INVESTMENT, TAX, LEGAL, ACCOUNTING, REGULATORY OR OTHER ADVICE OR AS CREATING A FIDUCIARY RELATIONSHIP. PRODUCT NAMES, COMPANY NAMES AND LOGOS MENTIONED HEREIN ARE TRADEMARKS OR REGISTERED TRADEMARKS OF THEIR RESPECTIVE OWNERS.
UNLESS OTHERWISE SPECIFICALLY STATED, ANY VIEWS OR OPINIONS EXPRESSED HEREIN ARE SOLELY THOSE OF THE INDIVIDUAL AUTHOR AND/OR THE SPECIFIC AREA FROM WHICH IT ORIGINATES AND MAY DIFFER FROM THE VIEWS OR OPINIONS EXPRESSED BY OTHER AREAS OR EMPLOYEES OF BANCROFT CAPITAL, LLC.THE INFORMATION DESCRIBED HEREIN IS TAKEN FROM SOURCES WHICH ARE BELIEVED TO BE RELIABLE, BUT THE ACCURACY AND COMPLETENESS OF SUCH INFORMATION IS NOT GUARANTEED BY US.