Bancroft Grand Opening!
Posted: November 14, 2018
Bancroft Capital Celebrates Grand Opening on Veterans Day
Bancroft Capital hosted the finale of their month-long Grand Opening celebration on Veterans Day observed November 12th. In keeping with its mission of commitment to service to clients, country, and veterans, Bancroft donated 100% of their net profits on Veterans Day to the Travis Manion Foundation, a nonprofit empowering veterans and their families.
"We are nothing if not authentic," explained Cauldon Quinn, founder of Bancroft Capital and himself a Service-Disabled Veteran. "Our goal is to shift the narrative from veteran employment to veteran restoration. We hope to provide training that follows veterans for the life of their careers, over the course of many jobs."
"The Travis Manion Foundation focuses on character and connection with the community," expressed Hugo Lentz, Director of Strategic Partnerships at Travis Manion Foundation. Lentz joined Bancroft's Grand Opening celebration to highlight the similar mission that underpins both organizations. "Focusing on character helps you understand yourself, and then you can use that to improve your community. This will be a great way for our organizations to work together."
Ringing the Nasdaq Opening Bell
Continuing the celebration, Bancroft Capital was honored to represent US Veterans in ringing the Nasdaq Opening Bell on Veterans Day.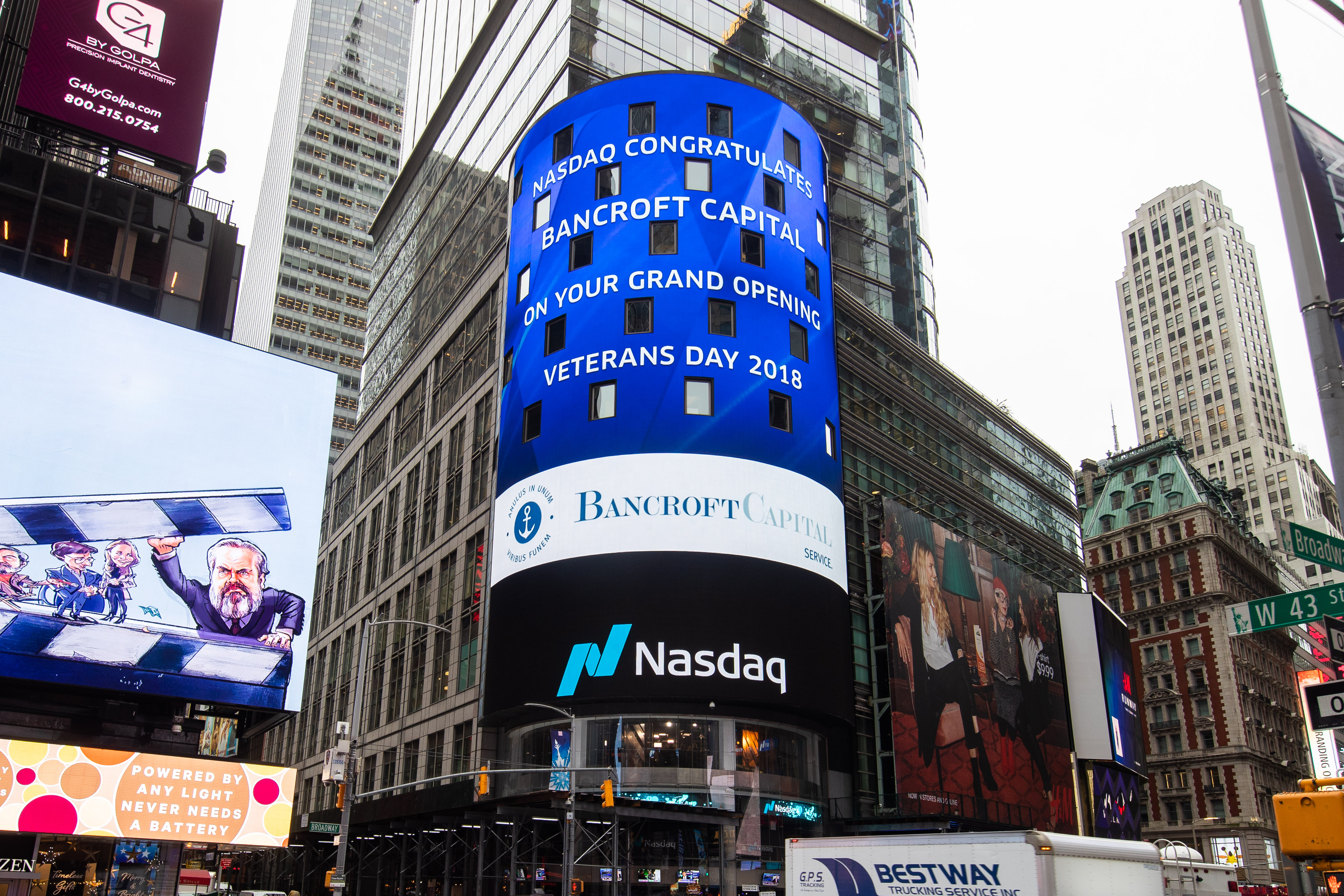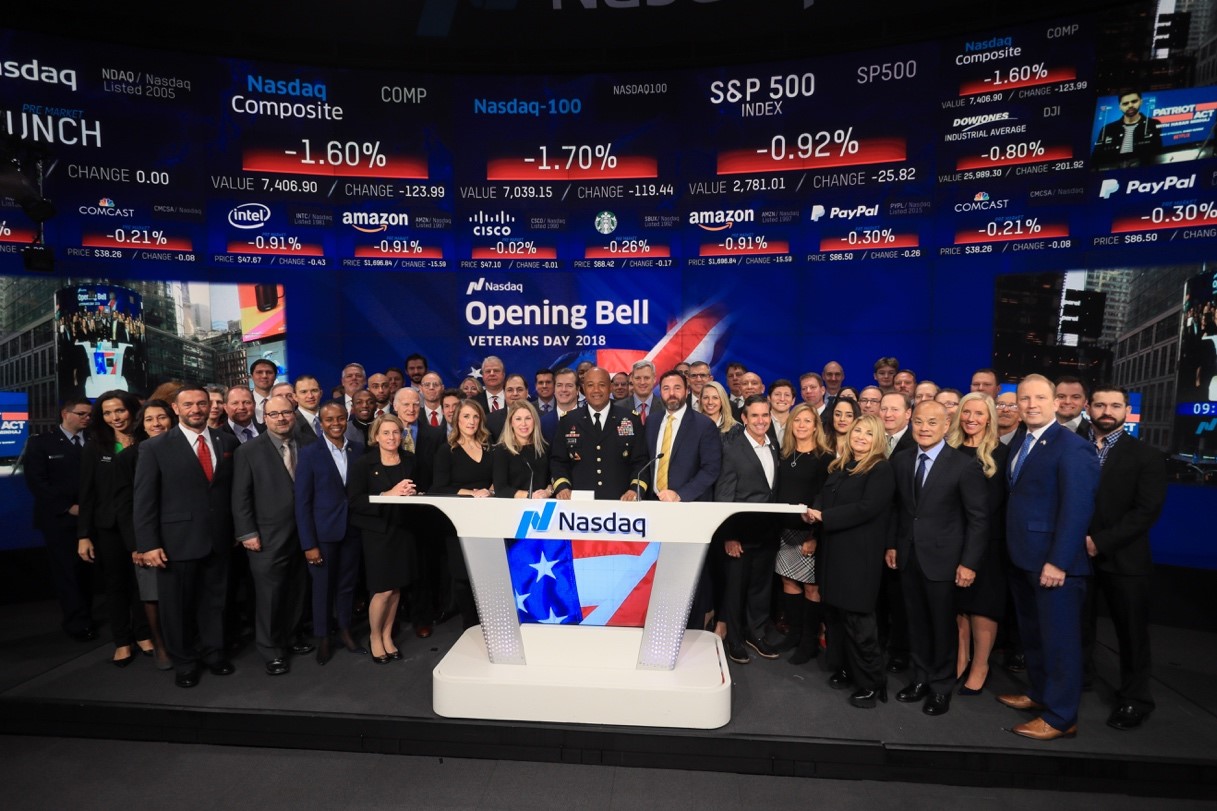 In the News: 
A salute to veterans in the financial services industry – Bond Buyer
https://www.bondbuyer.com/news/veterans-in-the-financial-services-municipal-bond-industry?feed=0000015a-fd07-d271-a55f-fdf727ec0000
After the Parades, Invest in Philly's Veterans – Philly.com
http://www2.philly.com/philly/business/after-the-parades-invest-in-phillys-veterans-20181112.html
About Travis Manion Foundation
Travis Manion Foundation empowers veterans and families of fallen heroes to develop character in future generations. They are committed to creating a nation of purpose-driven individuals and thriving communities that is built on character. www.travismanion.org.
​
About Bancroft Capital
Bancroft is founded upon a commitment to service – service to their clients, service to their country, service to the veterans and first responders who have sacrificed on our nation's behalf. Founded July 4, 2017, Bancroft provides institutional clients with financial services including: Public Finance, Cash Management, Equity Trading, Investment Banking, Capital Markets, 401(k) Consulting, and Asset Management.