Spotlight – Susan E. Gress
Posted: December 20, 2018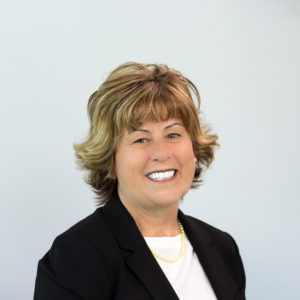 Susan Gress is a Senior Vice President and Plankowner at Bancroft Capital. As a client relationship manger, she provides a range of high-level customer services to clients as well as administrative and operational support to consultants. Susan has been servicing institutional clients for over 32 years, and has a wide range of expertise in client service, marketing support, investment performance, and portfolio analysis. She holds FINRA Series 7, 63, and 65 Licenses.
Read on as Susan shares more about her role as Vice President and why she feels proud to work at Bancroft Capital.
Hometown
Northeast Philadelphia
Education
I graduated from La Salle University. Go Explorers!
Tell us about your duties/day-to-day experience at Bancroft Capital.
I work on the Taxable Fixed Income desk. My responsibilities include Trading/Sales/Settlements and back office functions.
What skills do you bring to your clients?
I like to think I'm an honest, hard worker. I've found that clients always appreciate that. I love the challenge of finding the best bid or the right offering that gets the trade done for the client. It's like solving a puzzle.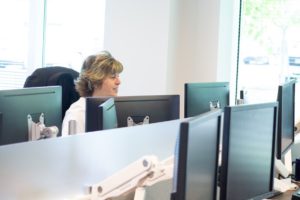 What is your greatest professional achievement to date?
We have long standing relationships with accounts. I like to think that my efforts have helped in some measure to maintain those relationships through the years. I think it's our genuine care for our clients and their needs that has kept those relationships strong.
What are your thoughts on Bancroft's mission to hire veterans?
I was at an event recently and a veteran who works in the financial industry thanked me and Bancroft Capital for our commitment to veterans. I was blown away. It made me feel great to see that what we do matters and is making a difference for those who have done so much for us.
Why are you proud to work at Bancroft Capital?
I'm proud to work for a firm and with people who are passionate about making a difference in the lives of service people. I love the idea of financial industry vets working with service vets.
Tell us about your personal ties to the veteran community.
My father was in the Air Force. He served proudly and often recounted stories of the friends he made. Service was a huge theme in my Dad's life. Service to family, country and to the community as a police officer for 25 years. It's one of the many things I admired about my Dad.
Favorite quote?
"Twenty years from now you will be more disappointed by the things you didn't do than by the ones you did do." -Mark Twain
When you're not at Bancroft Capital, what are your interests/hobbies?
I love spending time with my family, reading, boating and going to the beach.