Bancroft Capital Introduces First Class of Veteran Training Program Candidates
Posted: January 31, 2019
Bancroft Capital is pleased to introduce its first class of Veteran Training Program candidates. Angela Mathis, Christopher J. Nicholas, and Jeffery P. Barrett have embarked on Bancroft's 12-month training program providing education and instruction for service-disabled veterans interested in the financial industry.
Mathis, Nicholas, and Barrett will be paired with Bancroft's team of financial industry veterans and work together to deliver value-added content to our clients.
In addition to obtaining the required financial licenses, each candidate will be introduced to back office and operations functions, sales and trading, and compliance practices.
Bancroft Capital Founder, Cauldon D. Quinn, expresses his vision behind the training program. "We are shifting the narrative from 'jobs for veterans' to 'careers for veterans'.  Our Veteran Training Program is innovative – taking place at the intersection of academic excellence, on-the-job training, and the transition unit where we can make the greatest difference in the life of a disabled veteran.  We are humbled by the opportunity to launch this first class and invigorated by the prospect of many more."
Angela Mathis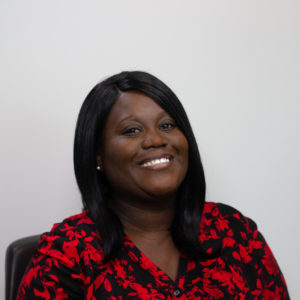 Service. Marine. Wife. Mother. Caregiver to double amputee.
Angela met her husband, David Mathis, while they were both serving in the U.S. Marine Corps.  Aware of the challenge military couples face and the cost borne by the children, Angela made the difficult choice to sacrifice her military career and serve her family from the home.  She has never looked back.  Angela has enjoyed 22 years of marriage, raised two beautiful children, and supported her husband through five combat tours and a one-year unaccompanied tour.
In 2017, while on a mission in Iraq, David's vehicle was struck by an IED.  The blast took the life of his soldier, Alexander Missildine, and both of David's legs below the knee.  After his return to the Walter Reed Military Medical Center Angela assumed yet another role within her family, caregiver.  She has continued to support David as he progressed with incredible strength and unbelievable results through a difficult recovery.
David's progress has been so significant that he will medically separate from the military following 22 years of distinguished service.  With the eldest already out, Angela's youngest child will graduate from high school this year. For the first time in some time, Angela can focus on building a career of her own.
Bancroft is excited and humbled to welcome Angela Mathis into our Veteran Training Program.  She brings with her the immense skill set of a Marine, a wife, a mother, and a caregiver.  We expect great things from Angela as she expands her academic resume and grows in her understanding of our industry.
Christopher J. Nicholas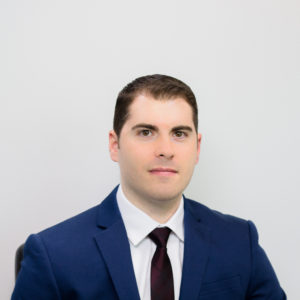 It took Chief Warrant Officer Chris Nicholas years of perseverance to reach the cockpit of the UH-60 Blackhawk.  On April 17th that dream came to a tragic and abrupt halt as the tail rotor assembly of his Blackhawk separated from the aircraft and his aircraft crashed into a Maryland golf course.  Both Chris and his co-pilot survived with serious injuries, but his Crew Chief did not survive the accident.
While it may not have been a surprise to anyone who knew Chris, the same resilience that had got him to and through flight training would also allow him to persevere in the face of overwhelming medical challenges. Today, you would never know that Chris nearly lost his life just over a year ago or that he carries more metal in his body than most of us could in a backpack.
Bancroft is humbled to accept Chris as a candidate in our Veteran Training Program.  We look forward great things from Chris as he combines an exceptional capacity to achieve with dogged persistence.
Jeffery P. Barrett
U.S. Arm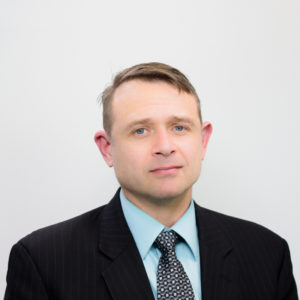 y Sergeant Jeffery Barrett is a 20-year reservist and Philadelphia public school teacher.
Protecting our country's interest over these last 18 years of conflict has extracted a great toll from the U.S. Armed Forces. Often overlooked by our general population, but never forgotten by the service member, have been the sacrifices made by our Military Reserve Force. Over the course of his reservist duty, Jeff was mobilized (called to active service) 10 of the 20 years.