Bancroft Capital Welcomes Bill Carabasi
Posted: January 7, 2020
Bancroft Capital announced today the addition of Bill Carabasi as the firm's Director of Municipal Sales.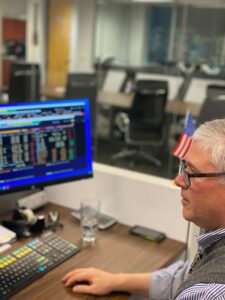 Carabasi joins Bancroft with 37 years of Fixed Income and Municipal Bond experience in both sales and trading. Carabasi started his career at Kidder, Peabody & Co. in June of 1981, and most recently spent 27 years with George K. Baum & Company where he focused on the municipal market.
"Bill Carabasi is a game changer for Bancroft's municipal department," said Bancroft Capital Founder and CEO, Cauldon Quinn. "Not only does Bill bring seasoned relationships and many years of experience, he is equipped with a tried-and-true process for servicing all types of municipal customers. Bill's leadership will not only be instrumental to the growth of our municipal department but also to the training of our Veteran Candidates."
A graduate of Princeton University, Carabasi grew up in Philadelphia. He holds FINRA SIE, Series 3, Series 7, and Series 63 Licenses.
"I am excited to have the opportunity to contribute to the growth of Bancroft Capital in the coming years," shared Carabasi. "It's an honor to join the firm and be a part of its mission to support veterans."