Spotlight – Colleen Lindh, CRCP
Posted: July 30, 2020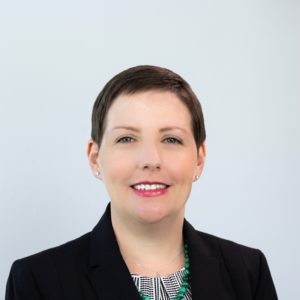 Colleen Lindh serves as the Chief Compliance Officer and Plankowner at Bancroft Capital and brings over 20 years of industry experience to the firm. She started her career at N.D. Meyer & Co. a boutique municipal bond broker-dealer located in Philadelphia. In her 18 years there, she advanced from office clerk to Vice President of Operations, and gained useful insights into various aspects of brokerage operations, finance, and compliance. In 2005, Colleen joined Commerce Capital Markets, Inc. as a Vice President of Fixed Income Operations, working directly with the institutional trading sales, underwriting and public finance teams, as well as partnering with the finance and compliance departments on an ongoing basis. She went on to join Drexel Hamilton in 2011 where she established the Controller, Risk, Middle Office, and Compliance functions through her departure to join Bancroft. Read on to learn more about Colleen and why she says working at Bancroft Capital is her greatest professional achievement to date.
Hometown
I grew up in Philadelphia, PA but currently live in Maple Shade, NJ
Education
St. Joseph's University
Why did you decide to join the Bancroft Capital team?
Joining Bancroft Capital was a no-brainer. I worked with our founder, Cal Quinn, at a prior firm and I always knew that when he started a brokerage firm I was going to join him.
Tell us about your duties/day to day experience at Bancroft Capital.
I wear many hats at Bancroft Capital. In addition to managing all areas of compliance, I serve as controller and financial and operations principal.
Why are you proud to work at Bancroft Capital?
I am proud to be part of something that is meaningfully changing peoples' lives.
What is your greatest professional achievement to date?
My greatest professional achievement is becoming a Plankowner at Bancroft Capital. To create a business from the ground up is no small feat, and to be able to say that I had a hand in building this organization is both humbling and gratifying.
What assets/skills do you bring to the team?
Having been in the financial services industry for over 30 years, I've acquired a significant amount of compliance, back-office and operations experience and knowledge.
What are your thoughts on Bancroft's mission to hire veterans?
It's great that we –as a firm– are able to help veterans achieve lasting careers outside of the military.
Do you have any ties to the veteran community?
My grandfather is a Marine who served in WWI (once a Marine, always a Marine). I have two uncles who were Soldiers in WWII. Both were at the Battle of Normandy. My father and uncle were in the Army, and my brother became a member of the Navy Reserve after 9/11.
What's your favorite part about working at Bancroft Capital?
Hands down, the people.
How did you get into the compliance field?
I like to say that I fell into my career. While in high school, I started as a clerk-typist at a regional municipal bond broker-dealer. I subsequently learned most aspects of the business. To me, compliance seemed like a natural progression.
Favorite quote?
"Do something you really like and hopefully it pays the rent. As far as I'm concerned that's success." – Tom Petty
When you're not working, what are your interests/hobbies?
I LOVE going to concerts.