Bancroft Capital Hosts Charity Day Friday, September 10, 2021 to Benefit Tunnel for Towers
Posted: September 8, 2021
9.13.21 – A Special Note of Thanks to our customers for their support of our 9/10/21 Charity Trading Day and our commitment to present a charitable contribution to Tunnels to Towers in the amount of the days profits plus a direct contribution from Bancroft.
As we recognize the 20-year anniversary of the Afghanistan War, Bancroft Capital will host a Charity Day on Friday, September 10 – where profits from the day's trading will be donated to a 9/11 charity.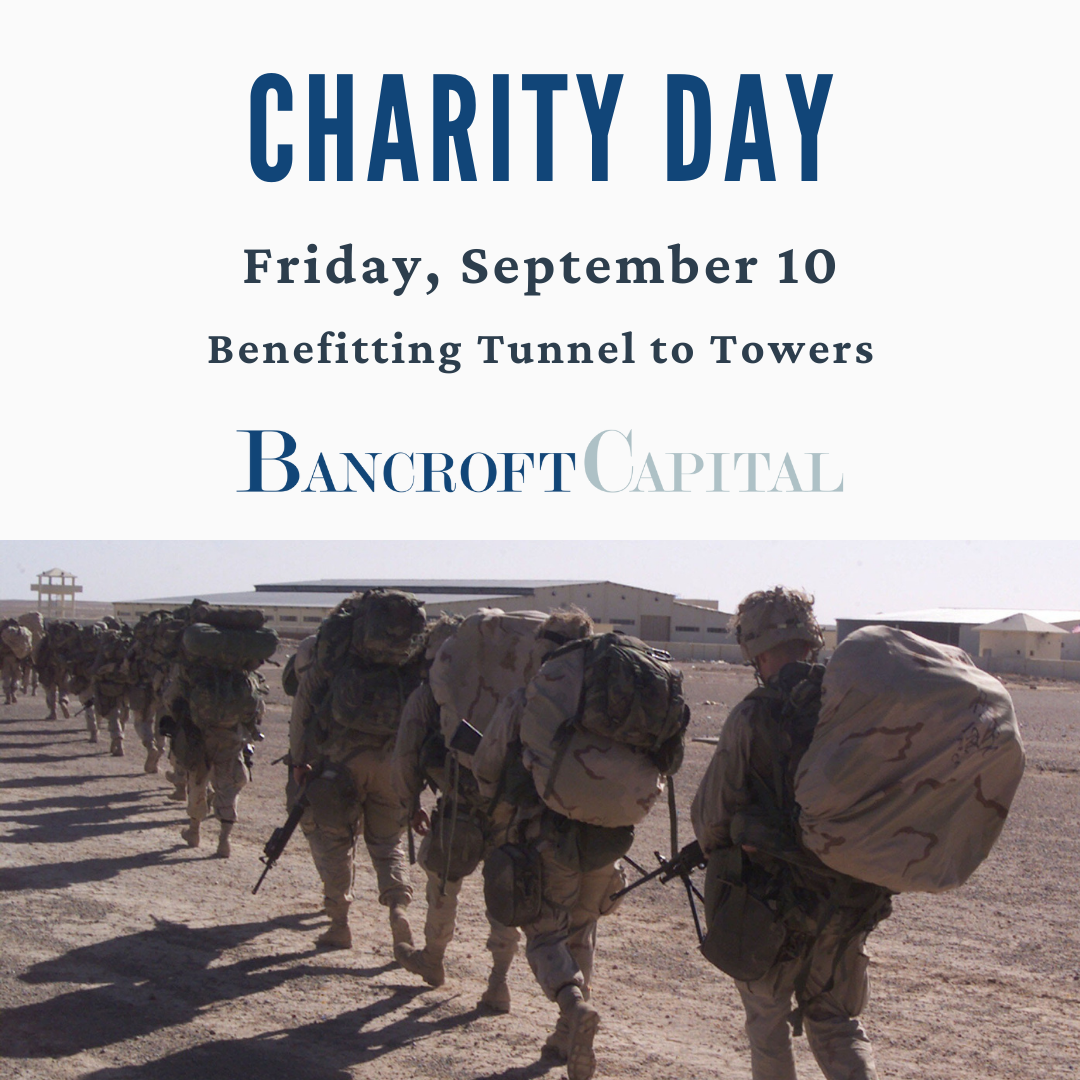 The recipient of the day's profits will be Tunnel to Towers. The Tunnel to Towers Foundation honors the sacrifice of firefighter Stephen Siller, who laid down his life to save others on September 11, 2001.
The Foundation honors our military and first responders who continue to make the supreme sacrifice of lifeand limb for our country. Proceeds raised funds several projects including building mortgage-free smart homes for our most catastrophically injured veterans and first responders; paying off the mortgages of fallen law enforcement officers and firefighters who lose their lives in the line of duty, or to 9/11 related illness, and leave behind young children; and providing a mortgage-free home to surviving spouses of the fallen with young children.
Learn more at https://t2t.org.