Bancroft Capital Accepts Donations In Support of the Veterans Multi-Service Center's (VMC) March Food Drive
Posted: April 4, 2022
Constellation Brands' Danielle Smith recently dropped off the clothing and food donations collected by the Saint Genevieve Parish CYO in support of the Veterans Multi-Service Center's (VMC) month-long Food Drive.
 Bancroft, along with partners Constellation Brands, Brookwood Properties, O'Neill's Food Market of Glenside, Keswick Coffee, The Keswick Theatre, and VFW Posts 133 (Oxley), 821 (Bridesburg), 497 (Cheltenham), and 2819 (Rising Sun), and Giant Supermarket of Roslyn (store 6518), are happy to support the Veterans Multi-Service Center (VMC) with collecting donations throughout the month of March.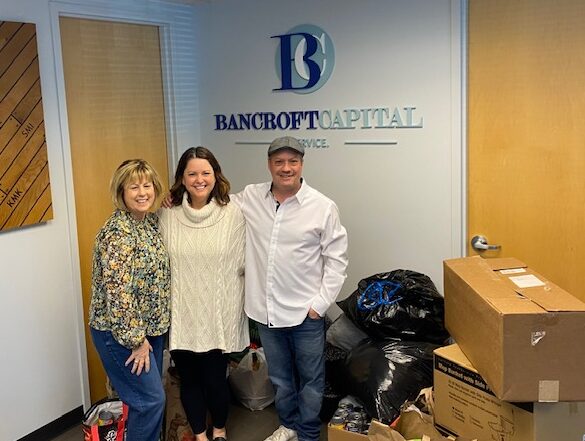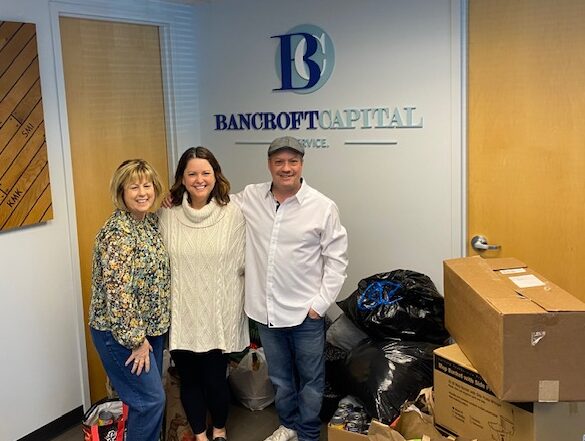 Bancroft Capital, a certified Service-Disabled Veteran-Owned Small Business (SDVOSB) specializing in Institutional Brokerage and Capital Markets services, was co-founded in 2017 by Cauldon D. Quinn, CEO, a disabled Navy veteran. His vision was to build a company with a strong commitment to service: service to clients, country, and veterans. As a for-profit company, Bancroft rises above the competition on the merit of value-added content and leadership derived from industry veterans with 40+ years of industry pedigree; and on the foundation of a commitment to offer meaningful training and employment to service-disabled military veterans through Bancroft's signature Veteran Training Program (VTP).
The VTP puts disabled veterans and first responders in a position to develop a skill set capable of supporting a new career as Institutional Traders and Investment Bankers. Bancroft aims to offer paid opportunities to up to four candidates each year. Candidate training includes a rotation among the five business units Bancroft operates and an introduction to back office and operations functions, sales trading and compliance while participating in the VTP.