Bancroft Capital Named Among 2022's Soaring 76 Fastest-Growing Companies
Posted: August 16, 2022
Bancroft Capital, a certified Service-Disabled Veteran-Owned Small Business (SDVOSB) headquartered in Fort Washington, PA and specializing in Institutional Brokerage and Capital Markets services, has been named to the 2022 Philadelphia Business Journal Soaring 76 list.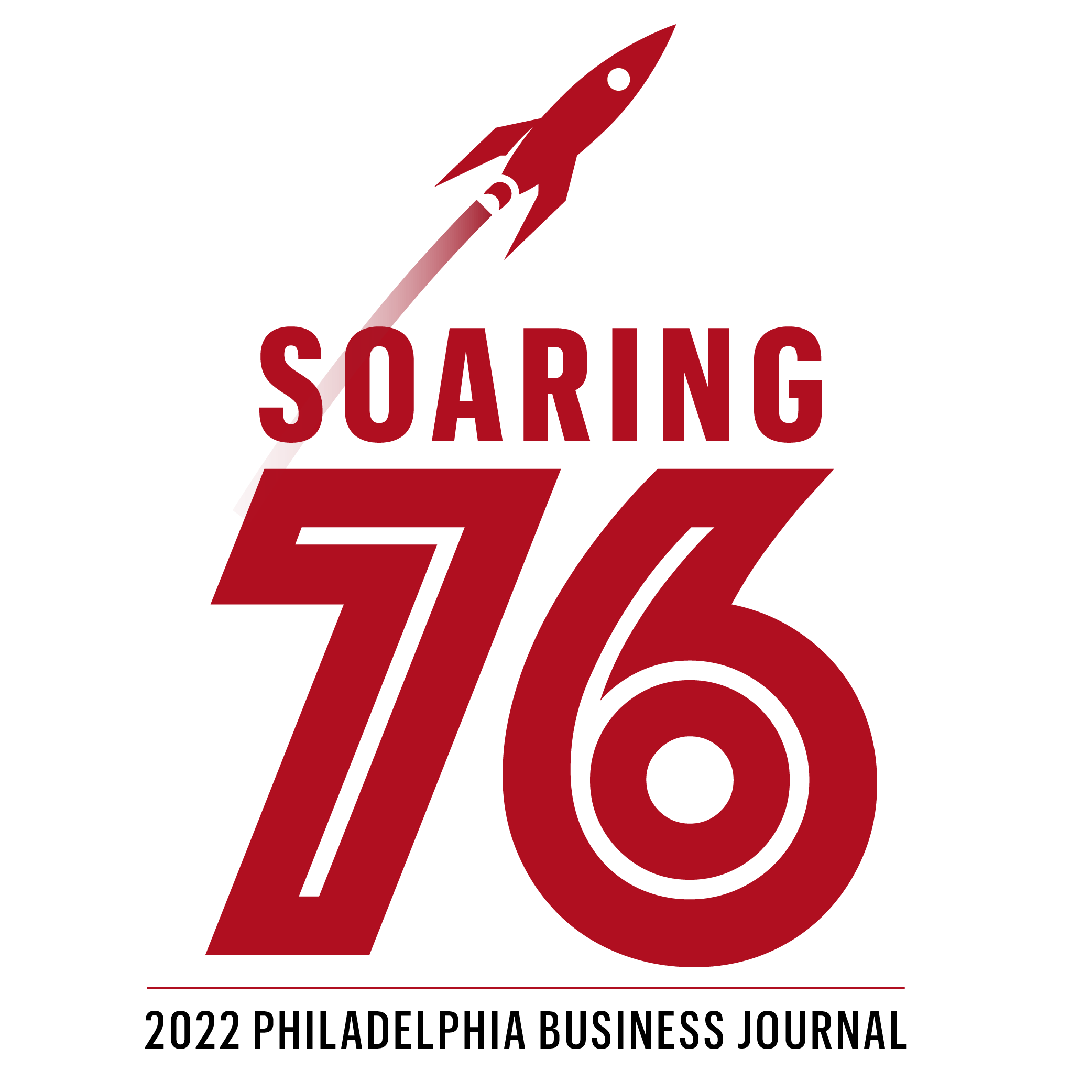 Each year, the Philadelphia Business Journal identifies the region's fastest-growing companies for their Soaring 76 program. Ever-changing, the list provides insight into the sectors and businesses that are taking off locally. The privately owned and publicly traded companies that made this year's list were determined by averaging each company's annual percentage of revenue growth for the two-year period from 2019 to 2020 and 2020 to 2021.
The rankings by revenue growth will be unveiled in print on September 23 in the Philadelphia Business Journal.
Companies had to meet the following requirements based on location, ownership type, and revenue:
Be independently owned;
Have sustained revenue growth from 2019 to 2021, with revenue in each year greater than in the year prior;
Have revenue of at least $750,000 in 2020 and at least $2 million in 2021;
Be headquartered in one of the following counties: Berks, Bucks, Chester, Delaware, Lancaster, Lehigh, Montgomery, or Philadelphia in Pennsylvania; Atlantic, Burlington, Camden, Cape May, Cumberland, Gloucester, Mercer, Ocean, or Salem in New Jersey; Kent or New Castle in Delaware.
"It is an honor to make the Soaring 76 list and to be recognized as one of the region's fastest growing companies by the Philadelphia Business Journal," said Bancroft Capital CEO Cauldon Quinn. "We are proud to add this recognition to our recent Titan 100 and Philadelphia 100 Awards. These revenue-driven awards acknowledge the hard work the Bancroft Team is investing in our mission of training disabled veterans through our Veteran Training Program – a program funded solely by our revenue," said Bancroft Capital CEO Cauldon Quinn.
Co-founded in 2017 by Quinn, a disabled Navy veteran, Bancroft is a company with a strong commitment to service: service to clients, country, and veterans. As a for-profit company, Bancroft rises above the competition on the merit of value-added content and leadership derived from industry veterans with 40+ years of industry pedigree; and on the foundation of a commitment to offer meaningful training and employment to service-disabled veterans through Bancroft's signature Veteran Training Program (VTP).
"Our team is grateful to all of our clients for selecting Bancroft to serve them, which allows us to carry on this mission," added Quinn.
The Bancroft Veteran Training Program
Bancroft funnels profits, earned through its hard work and extensive knowledge, toward its commitment to helping restore disabled veterans to their rightful place as leaders in our society and communities, but first and foremost as providers for their own families. Launched by Bancroft Capital in 2019, the VTP puts disabled veterans and first responders in a position to develop a skill set capable of supporting a new career as Institutional Traders and Investment Bankers.
For more information about Bancroft's Veteran Training Program, please click here.
Bancroft is a first-place Philadelphia 100 2021 winner; and was recently recognized by Inc. as a fasting growing company in the Northeast Region by Titan 100.
Bancroft holds significant certifications and affiliations which illustrate their national significance in the veteran, higher education and business sectors, including: Service-Disabled Veteran-Owned Small Business (SDVOSB); Elite SDVOB Network, Veterans in Business Networking for Success (VIB Network), National Veteran Business Development Council, (NVBDC); Disability: IN; NaVOBA Service-Disabled Veteran's Business Enterprise; Goldman Sachs 10,000 Small Businesses; Merck Drexel Advanced Leadership Program for Diverse Suppliers; Villanova University; and DeSales University.